Are you cold?" Doctor King asked Craig.
"No, I'm not'' the man answered. ''Now'' continued Doctor King, "I want you to run across the ice."
"How far must I go?" Craig asked. "When you are fed up or tired, come back here. I will wait here for you." Craig began to run. First he ran slowly then faster and faster and faster. Craig disappeared in the distance! Craig returned to where Doctor King was two days later!
"Are you tired, hungry or thirsty?" the doctor asked him.
"No, I'm fine'' the man replied.
"Good, you are ready for Mars!" said the doctor.
Craig sat quietly in the spaceship. He listened to the men in the control room. "Five, four, three, two, one, ZERO." The spaceship took of and started its journey towards Mars. Craig looked out of the window and saw the Earth, the sun and the stars in the black sky.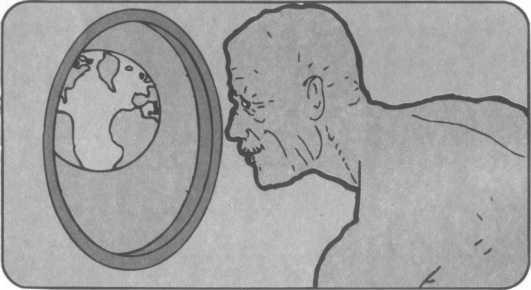 1.
thirsty: you want to drink.
2.
took off: past tense of to take off; to leave.
4.
saw is the past tense of to see.
The capsule landed on the red planet and Craig got out. He began to walk, then jump, then run. Craig started to laugh.
"No buildings, no traffic, no noise, no pollution, no wars and no Doctor King! I think I will like here'' he said.
Craig Thornton is stili on Mars. He's waiting for Houston to send him a friend. If YOU want to be a volunteer, write to Doctor King, Houston, Texas, U.S.A!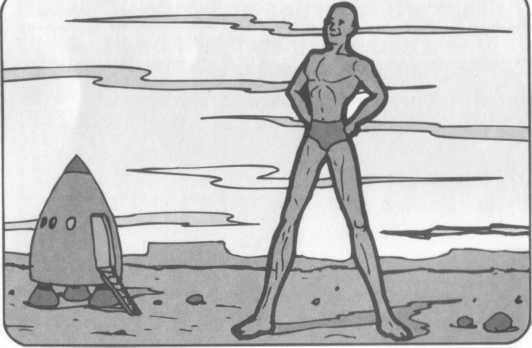 2.
buildings: houses, schools, offices, ete.
4.
pollution: rubbish (bottles, plastic bags, boxes, dirt, ete.).